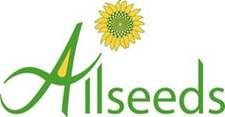 Allseeds is one of the largest producers and exporters of vegetable oils and meals in Ukraine and has a reputation as a reliable and highly professional partner in agricultural markets. Allseeds also provides vegetable oil transshipment services at its own terminal in the port of Yuzhny. In 2015, the company built a modern oil extraction plant with a capacity of 2400 tons/day of sunflower seeds (1800 tons/day of rapeseed or 1500 tons/day of soybeans).
Allseeds Group exports from Ukraine unrefined sunflower oil of its own production and other producers, as well as granulated sunflower meal to the markets of the EU, India, China, North Africa, and the Middle East.

Most of the transportation is carried out by rail, and our company is faced with the problem of a quality solution to the problems of transportation management.

To solve the problems of automation of railway logistics, we selected LLC «Art Port», which provided the Art:Railway Logistics software package.

Specialists of the company "Art Port" conducted a survey of the business processes of our company, finalized and implemented the software product, conducted training and further consultation of our employees.

During the implementation of the Art:Railway Logistics software product, the railway virtual network, and the server module matching were set up, which made it possible to load 4 types of UZ documents directly into the information system:

1. Railway consignment notes (EPD);
2. Instructions on the wagon spotting/picking (GU-46);
3. Statements of fees for the wagon use (GU 46);
4. Accumulative cards (FDU-92).

These documents can be coordinated and signed from the system, as well as printed in PDF format, which made it possible to increase the convenience of working with railway documents without using AS "Client UZ".

The following work has been done to adapt the system to the requirements of the enterprise:

• Adjustment of coordination of statements GU-46 and FDU-92;
• Downloading the deployment of wagons by mail from the GIEC text help file;
• Development of a report on the duration of wagons between stations and the time spent at the stations based on location data (Report «Analysis of wagon movements»);
• Development of a document for recording the actual time of notifications of the arrival of cars at the station, displaying the date of notification in the report "Analysis of traffic";
• Finalization of the mechanism for entering manual statements for using GU-46 wagons.
Implementation period: 1 month
Score on 5 point scale:
— Compliance with the needs of the organization: 5
— Convenience of work with the program: 5
— Evaluation of the quality of work of the partner «SAB»: 5
Specialists of the company "Art Port" LLC approached the implementation of tasks with responsibility and took into account the features of our work. We thank the director and employees of the company and recommend him as a reliable partner in the field of automation of industry solutions for railway logistics.