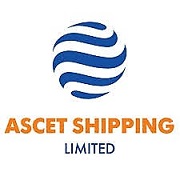 LTD «Ascet Shipping» in 2007 began work in the Berdyansk seaport as a forwarding agent and ship agent, trucker and fumigator.
In July 2016, Asket Shipping received the status of a port operator and began investing in the creation of port grain warehouses, convoys, certified laboratories, mechanization equipment and handling equipment. An infrastructure has been created that provided the grain producer with a comprehensive "sender — vessel" service. Today the company provides a full cycle of logistics services related to the export dispatch of grain cargo.
«Ascet Shipping» provides grain supplies to Turkey, Egypt, Israel, Lebanon, Algeria, Greece, Italy, Spain and Cyprus. The nomenclature of cargoes is wheat, barley, peas, corn, sorghum.
The company has branches in Mariupol, Nikolaev, Kherson and Odessa, where port warehouses are equipped, new technologies of grain shipments are implemented.
To solve the problems of automation of managerial and operational quantitative and qualitative accounting at grain sea terminals, the «Art:Grain terminal» subsystem of the the Art:Port software package (complex automation of managerial and operational quantitative and qualitative accounting at grain sea terminals) was chosen developed by specialists of LLC «Art Port».
The developers of the company «Art Port» conducted an express survey of business processes in which all the necessary information about our company was collected for the best implementation of the software product, the basic software was supplied, the software modules were adapted according to the survey results, training and subsequent consultation of our staff were carried out .
The result of the work was the successful implementation of the Art:Grain terminal software solution, which provides:
Downloading electronic documents with the possibility of viewing printed forms in PDF format;

Unloading of railway invoices (entering recipient data and electronic signature with sending to the UZ database);

The mechanism for viewing information about the wagon: documents about the wagon, state history, dislocation;

Advanced financial and analytical capabilities;

Cargo handling at the port (stevedore block):

Registration of a call, cargo plan, time sheet, instructions with appendices (lists), delivery certificates, bills of lading, manifests; calculation of storage and cargo processing services, the

formation of accounts, invoices, acts of completion;

Shipment of grain to the vessel by the warehouse option (by vehicles through the weight or using bunker scales) and direct (by vehicles or wagons after acceptance).


The start date for the commercial operation of the software product is September 1, 2017.
The introduction of the subsystem "Art:Grain Terminal" made it possible to organize high-quality automated managerial accounting of the company's work, optimize the work of employees, reduce the influence of the human factor on possible errors and reduce the likelihood of their occurrence, increase the speed of information processing, and, as a result, reduce the processing time cargo.