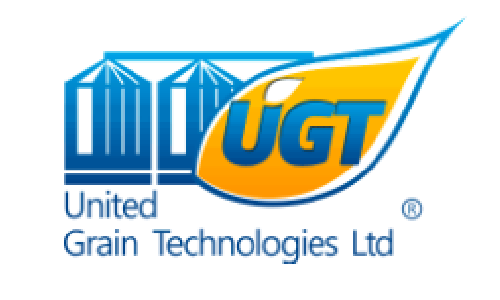 To: the director of LLC «Art Soft»
S.V. Artyomenko
A reference letter
Dear Sergei Vladislavovich,
The company NPPI United Grain Technologies, founded in 2004, successfully implements projects of turnkey elevator complexes in Ukraine and the CIS countries. We are the exclusive dealer in the territory of the CIS countries of the corporation ALTINBILEK, which includes the following trademarks:
•    BBCA Storex – production of grain silos.
•    ALTINBILEK– manufacture of transport equipment and grain cleaning equipment.
•    UGUR MAKINA – production of equipment for mill and feed mills, as well as rice factories.
We also offer you grain drying equipment manufactured under our own brand UGT.
Choosing a system of accounting in our company, the management of the company very carefully considered various proposals. We have chosen to cooperate with LLC «Art Soft», which has proven to be a reliable and professional partner with experience in implementations in the field of grain and elevator trade.
Specialists «Art Soft» suggested that we use Accounting elevator, mills, and feed mill for Ukraine. This software product allows efficiently, with minimal cost, to organize accounting at all departments of the enterprise, which are engaged in drying and storing grain, design, and construction work during the creation of grain drying complexes and elevators.
On time, accounting was successfully organized at our enterprise and the tasks were solved:
•    Receive operational data on the harvesting and movement of grain;
•    Analyzing of production reporting;
•    Improve the quality of management information, its reliability, and analyticity;
•    Automatically generate registries, unloading warehouse receipts to AWS Registrar;
•    To calculate the weight for issuance or reissue on the basis of data of the MCC;
•    Generate industry reporting;
•    Draw up acts of calculation and stripping. Make cleaning (inventory) of warehouses;
•    To register movements in the accounting system;
•    Set the cost of services for each owner;
•    Form agreements with grain owners;
•    Write primary documents;
•    Generate reporting.
Financial Director LLC «United Grain Technologies»  Zakharov ON expresses his satisfaction with the results of our cooperation and thanks to the specialists of LLC «Art Soft» for professional and high-quality work. We recommend the company LLC «Art Soft» as a reliable partner in solving automation problems of any complexity.
Score on a 5-point scale:
Conformity to the needs of the organization- 5
The convenience of working with the program — 5
Assessment of the quality of work partner — 5
Is it recommended to use this solution for automation of activities — Yes
Date of introduction of the system into commercial operation —  18.07.2011